BLARNEYSTONE 365
For a list of Supervisors of the Town of Saugerties, click here.
For a list of Mayors of the Village of Saugerties, click here.
Check out my weblog.
Here's how you can make bold and italic text.
On this site I will be including some images. Images can be found all over the web. Here is just one of many images out there today: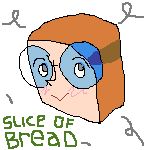 If you glance at the above image, you might notice a few things:
It's a bread
There's a striking charm to the fella
I hope you'll think of this image, and many more like it, anytime you get the urge to pop a slice in the ol' toaster.
To learn more HTML/CSS, check out these tutorials!
Stay up to date on BLARNEYSTONE365 365 days each year with this twitter widget!